Lake Ocoee aka Parksville Lake
Polk County - Tennessee River Valley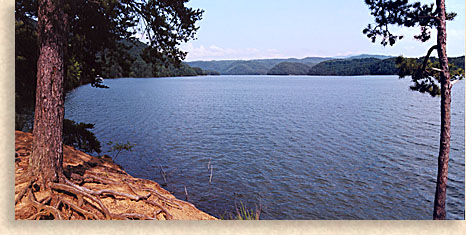 The Ocoee Lakes, there are actually 3 of them, are a result of a series of small power dams on the Ocoee River in Polk County, Tennessee.
The largest lake of the three, Ocoee 1 which is 7.5 miles long, and has a shoreline of approximately 50 miles, and nearly 2,000 acres in size.
Most of the land adjacent to these reservoirs is managed by the U.S. Forest Service as a part of Cherokee National Forest.
Return to Tennessee Mountain Lake Directory