Nantahala Lake in Macon County - Western North Carolina Mountains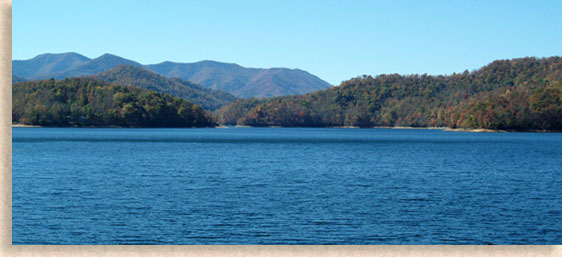 The Nantahala Lake is located in Macon County in the Wayah Ranger District. This lake is regulated and maintained by Duke Power Company. Some of the shoreline is owned by the public and managed by the Nantahala National Forest and NCWRC.
There is one public boating access area, which is maintained by the NCWRC. Fish in the lake include walleye, crappie, sunfish, trout and bass.
Directions: From the junction of Hwy 19 23 and Hwy 28 north take Hwy 19 to the Nantahala River Launch Site to NC 1310. Follow NC 1310 to SR 308 on right. Take SR 308 to FS 67. After you pass the Apple Tree Campground take SR 1401 then back onto FS67. Follow signs to boating access area.
Return to North Carolina Mountain Lake Directory