Hayesville • Brasstown • Tusquittee Valley • Warne • Clay County • Western North Carolina
Travel • Real Estate • Lodging • Cabin Rentals • Bed & Breakfasts • Restaurants
John Campbell Folk School • Shopping • Art Galleries • Outdoor Adventure

From the shores of beautiful Lake Chatuge to the peak of mile high Standing Indian Mountain on the outskirts of the county. Clay County is considered one of the unspoiled hideaways of the Blue Ridge Mountains. Ancient mountain trails, tall timber hardwood forest, crystal clear streams make this region a natural mountain experience for all visitors. Its ideal small towns have become a natural haven to the creative minds of artists looking for a place to express the gift of their imaginations. The western and southern views of the mountains before us are breathtaking. There are two overlooks going down this mountain that deserve a stop and look see. The two mountains to the south, Hightower and Eagle Mountain display great perspective in size, making all else appear small and insignificant.
The northern end of Lake Chatuge is in North Carolina while the south side of Lake Chatuge is in North Georgia, about 10 miles away. Its southern shores are in the Chattahoochee National Forest and its northern shores in the Nantahala National Forest.
Clay County is more of an artisan community of both artist, new arrivals and local mountain folks. All are seeking and finding a more a creative environment. Hayesville is the main commerce center for Clay County. It is a quiet town of quaint charm and quality. The classic design of this town is worthy of a movie setting. Perched on the center square is the old red brick courthouse surrounded by a park on three sides. The four main streets are mostly lined with long porch covered sidewalks, containing various types of shops and dining. The Licklog Players, a serious and dedicated acting group make the Peacock Theater in Hayesville their home.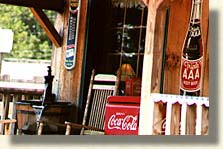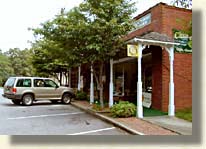 Hayesville: a very charming little town whose town square contains both an old red brick courthouse next to a picturesque park complete with gazebo. The main streets around the square consist of numerous stores, the majority of them have continuous overhead-porches giving a feel of that old general store experience.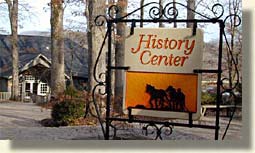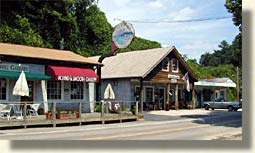 Brasstown: located in both Clay County and Cherokee County, Brasstown is the home of the John Campbell Folk School, a wonderful accent to the artisan community in and around Hayesville, local stores sell folk art. For more insight into the folk school click on our Highlander story. "Keeping the Arts Alive."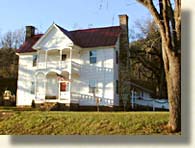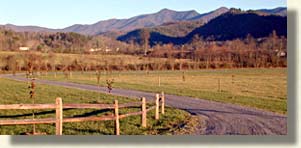 Tusquittee Valley: to the north of Hayesville is a beautiful valley surrounded by high mountains. You'll find a lot of open pasture lands and meadows, laden with scattered homes and estates, a great place to find that creative inner-self. The lands of Clay County to the west are made up of rolling hills within the river valley, and small mountain backdrops to the pastures and farmlands.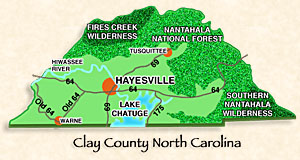 click map
for a larger image
Hayesville North Carolina - Weather.com
Hayesville • Brasstown • Tusquittee Valley • Warne • Clay County • Western North Carolina
Known in the area as the Cottage Deli where you can have Breakfast everyday of the week, Lunch everyday and a Gourmet Dinner nightly. But there's more!!

Cottage Deli carries the "Boar's Head" Brand Deli Meats & Cheeses along With Steaks, Lamb, Chicken & Ham. Plus Fresh Produce and Fresh Baked Bread Daily. Everything for you to eat at the Deli or take home!

They are also known for their wide variety of catering services!

John C Campbell Folk School offers creative, learning vacations for adults in a beautiful natural setting. With classes in craft, art, music, dance, cooking, gardening, nature studies, photography and writing.

Discover why Rand McNally Atlas named the Folk School one of the top 30 U.S. destinations for a day's visit in their Best of the Road listing. Numerous walking trails meander the 300-acre campus, including the Rivercane Walk, a creekside trail with art honoring the strong Cherokee heritage of the Appalachian area.

Art Matters
Children's weekly summer camp for kids in Brasstown North Carolina.

Small class size, teaching Painting, Native Wood Decor, Pottery, Basketry, Heirloom Fabric Techniques, Watercolor, Jewelry and Collage.

Real Estate in Hayesville, Brasstown and Clay County
Appalachian Land Company Specializing in Western North Carolina, including Murphy and Andrews Real Estate, Land, Lake Property, Log Cabins, Homes and Commercial Property.

Whatever your Real Estate needs are we can help. Looking for lakes, rivers, mountain views, gated communities, farms or investment properties, let our team of Realtors help make your dreams come true.